On March 24, 2022, Yinchuan high-quality Development of private economy and enterprise service Environment Promotion Conference was held in Yinchuan Administrative Center. More than 1,400 private entrepreneurs from all walks of life gathered together, and 50 outstanding private entrepreneurs in 2022 were commended. Wu Yongming, legal representative and executive director of Qiyuan Pharmaceutical, won the honor of "Excellent Private Entrepreneur of Yinchuan 2022".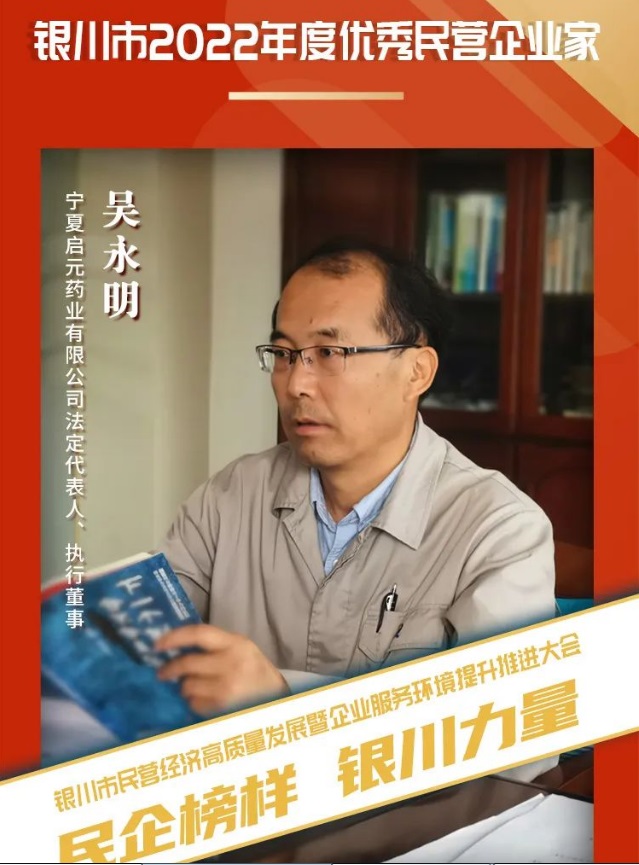 This honor is not only the affirmation of the entrepreneur's personal work and achievements, but also the recognition, praise and incentive of the enterprise and the hard work of all the employees. It is the common honor of all the employees of Qiyuan Pharmaceutical.
Honor and mission coexist, responsibility and responsibility coexist. General Manager Wu Yongming will shoulder the mission and responsibility of an excellent entrepreneur, lead the enterprise, seize the opportunities, meet the challenges, and then innovate the industry and make new achievements!
chenshengxiang