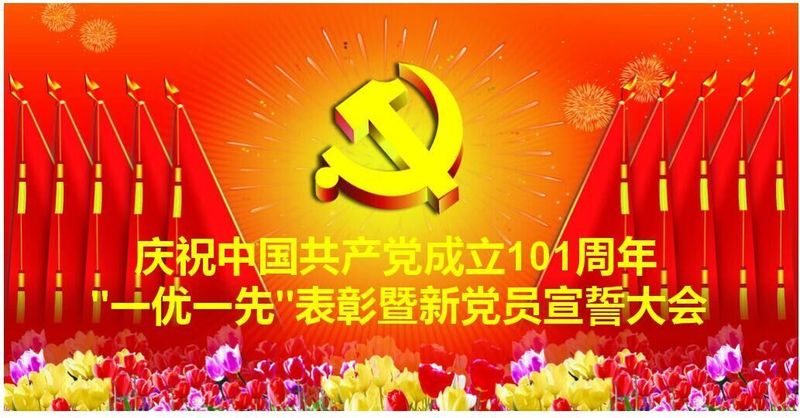 On the afternoon of July 1, 2022, Qiyuan Pharmaceutical celebrated the 101st anniversary of the founding of the Communist Party of China with the commendation of "One Excellent, one First" and the oath ceremony for new Party members in the office building 301 meeting Room. 66 party members, branch members, probationary party members, regular members, excellent party members attended the meeting. The meeting was chaired by Li Zhongmin, secretary of the Party Committee of the company.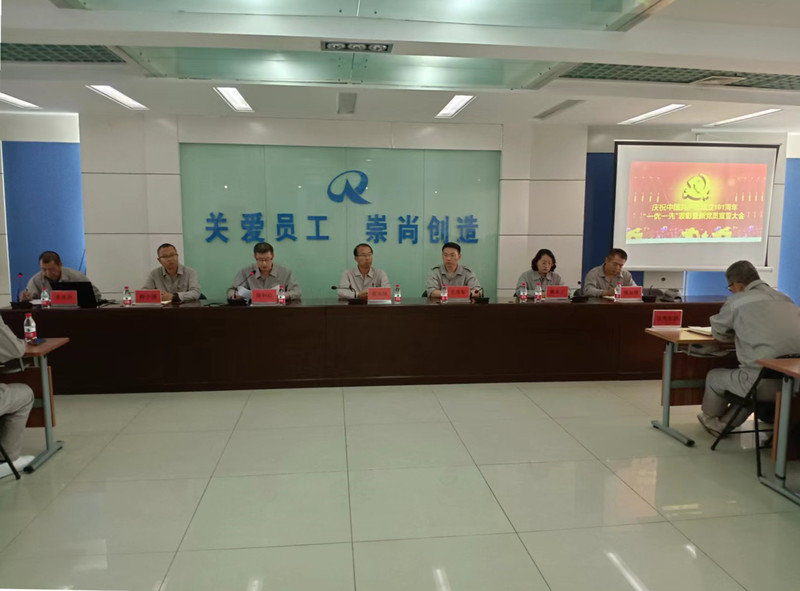 The conference opened in the sound of the national anthem.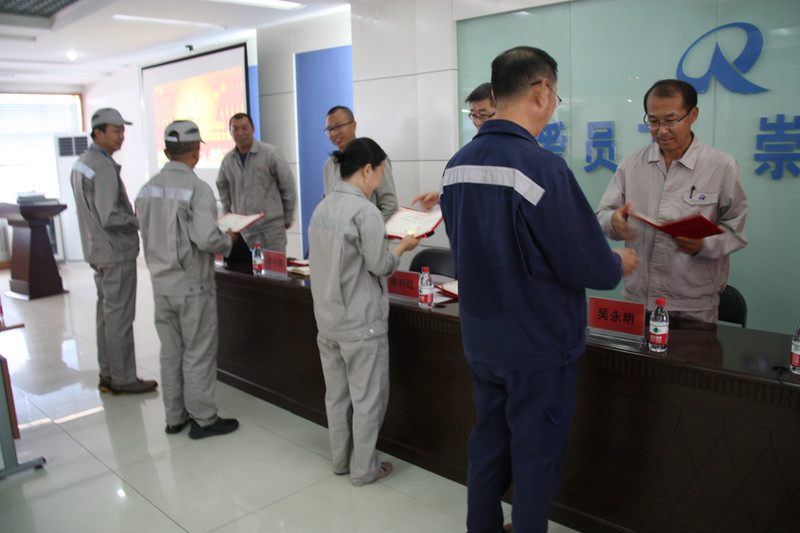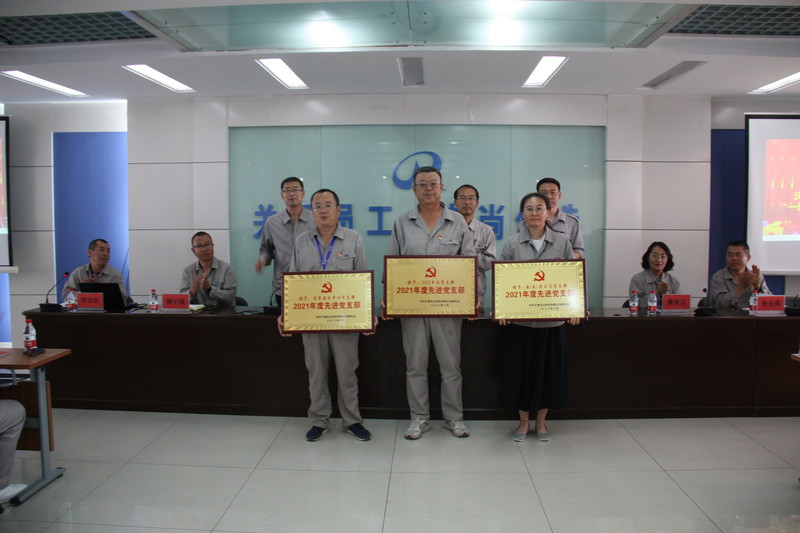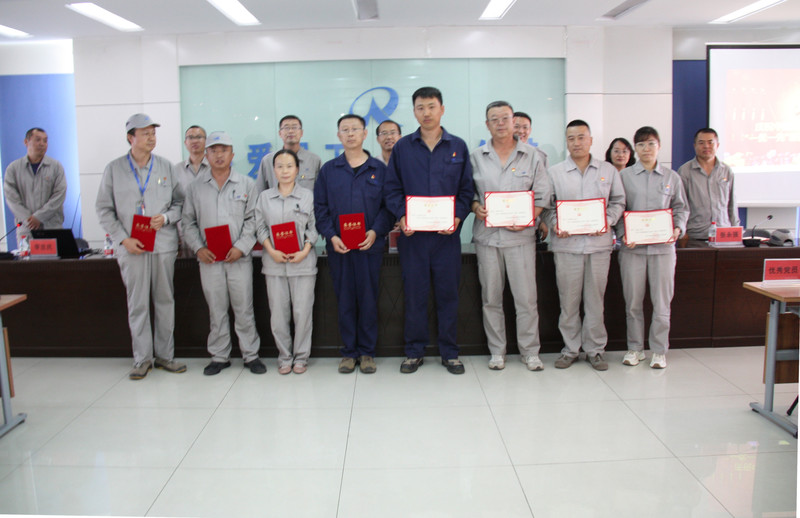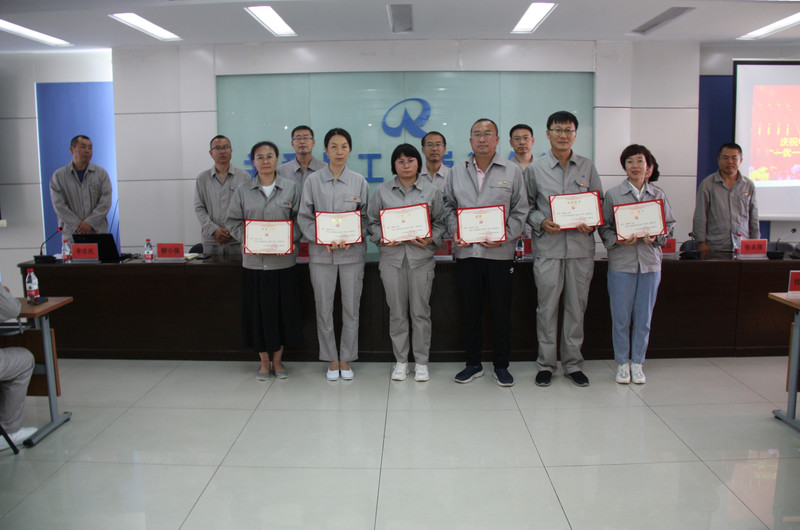 Chen Lihong, deputy secretary of the Party Committee of the company, first read out the "Notice on the commendation of 2021 Advanced Party Branch and outstanding Communist Party members", to the quality and Technology Center branch, 309 workshop branch, state (medical) pharmaceutical company branch and 22 outstanding Communist Party members ding Bo. The party committee members of the company awarded prizes to the advanced branch and outstanding Party members.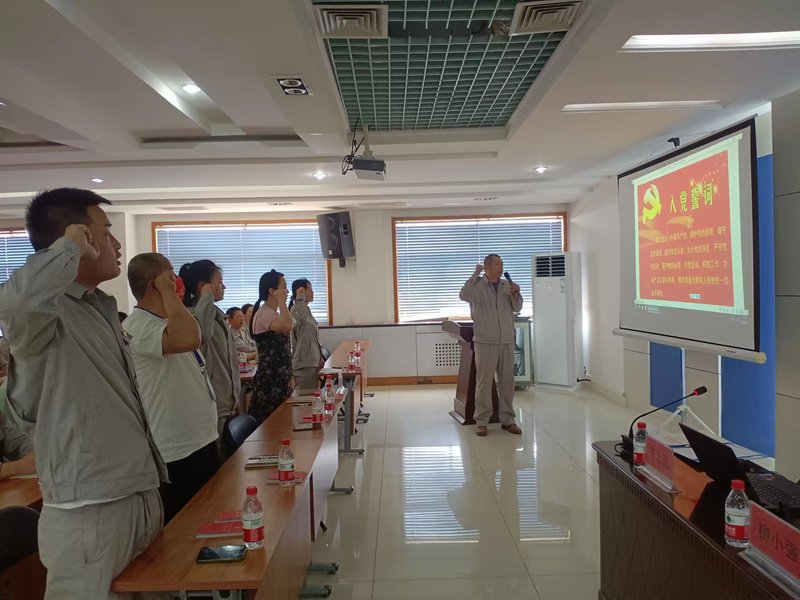 Then, under the oath of li Zhongmin, secretary of the Party Committee of the company, the new party members faced the bright red party flag, raised his right fist and solemnly swore, the firm and powerful oath echoed in the conference room, and every party member comrade present received a profound Party spirit education and soul baptism.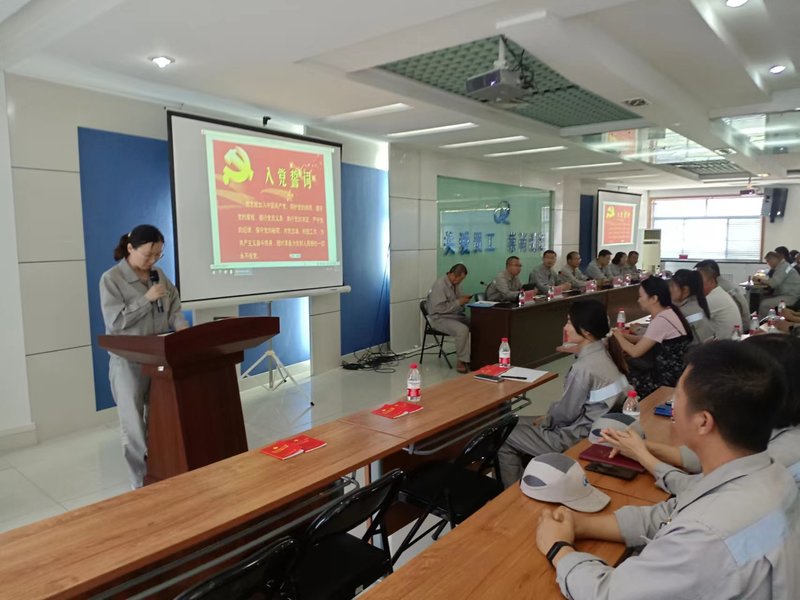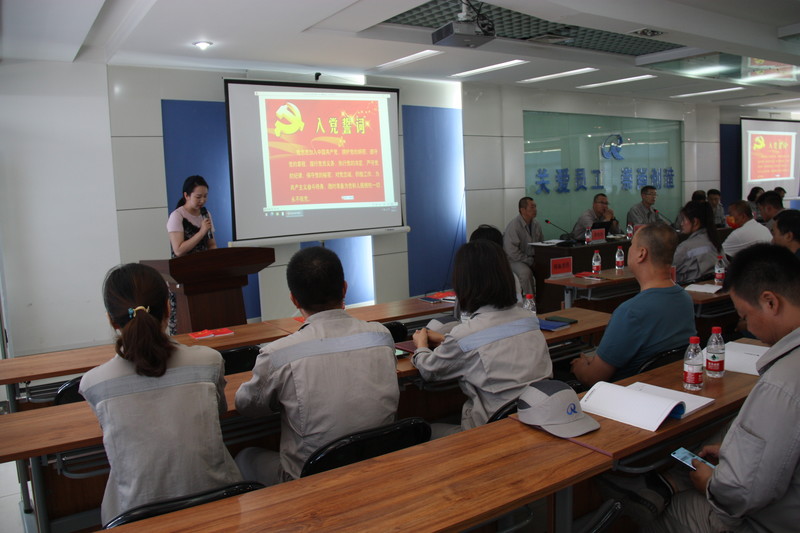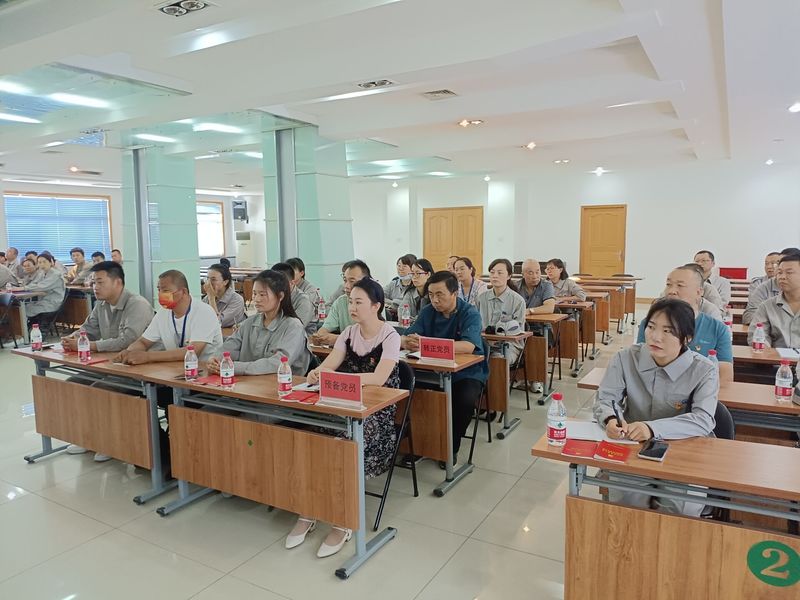 Gao Feng, Wu Yanan respectively on behalf of the full - term party members, probationary members made a speech.
Finally, the party secretary of the company Li Zhongmin made an important speech.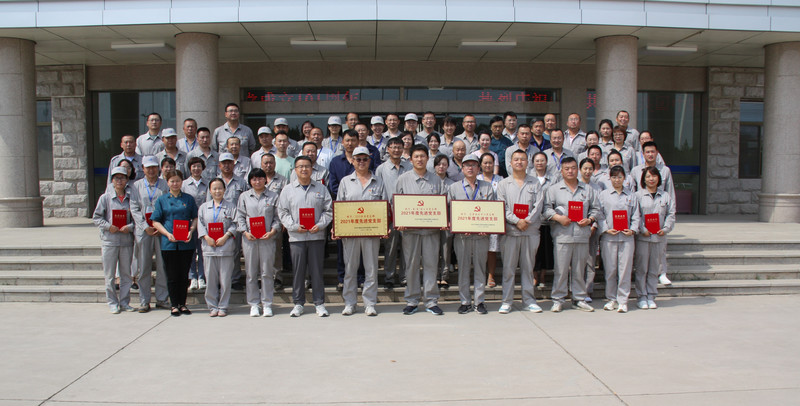 The conference closed to the magnificent sound of the Internationale. All party representatives took a group photo in front of the company's office building.
chenshengxiang